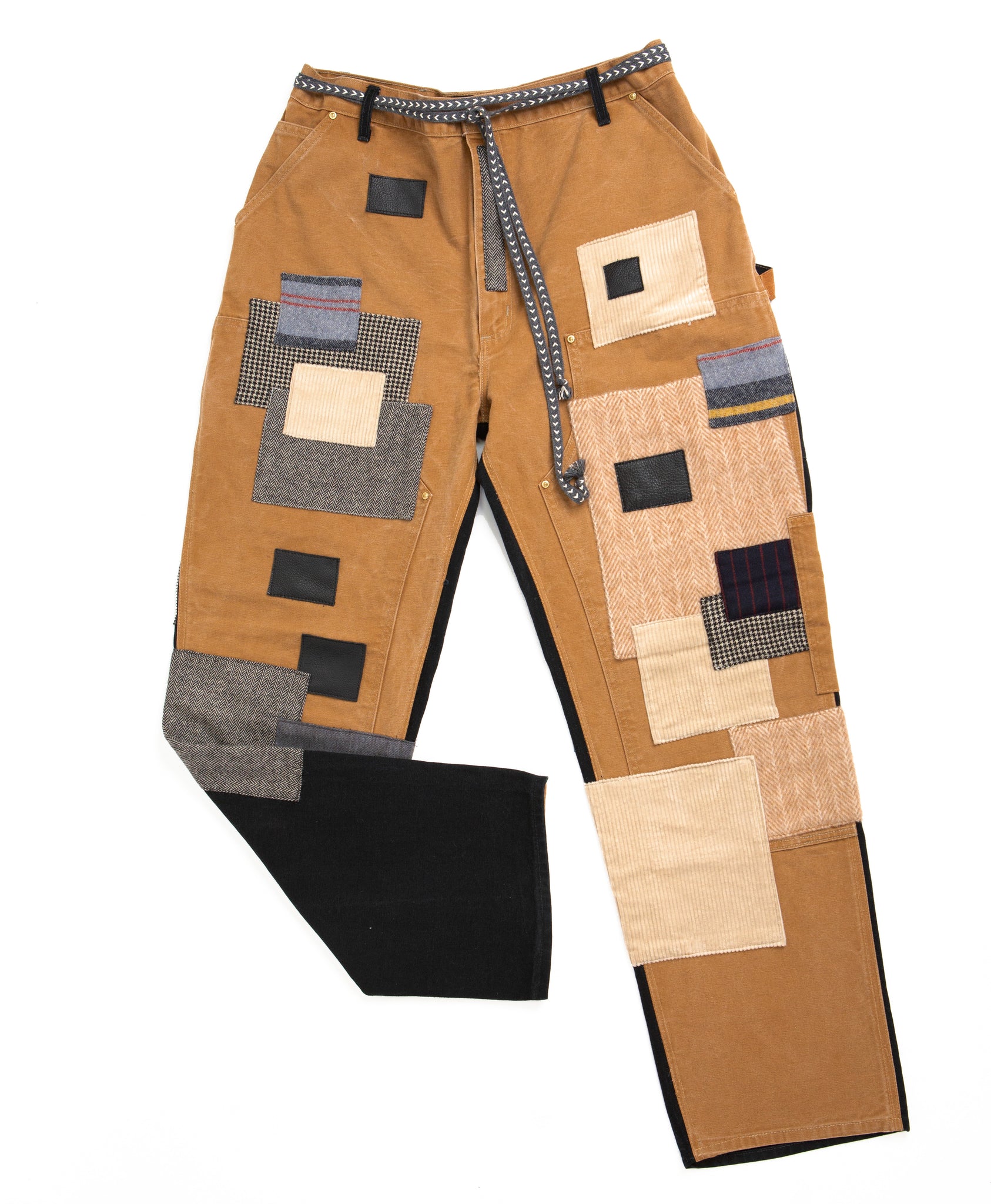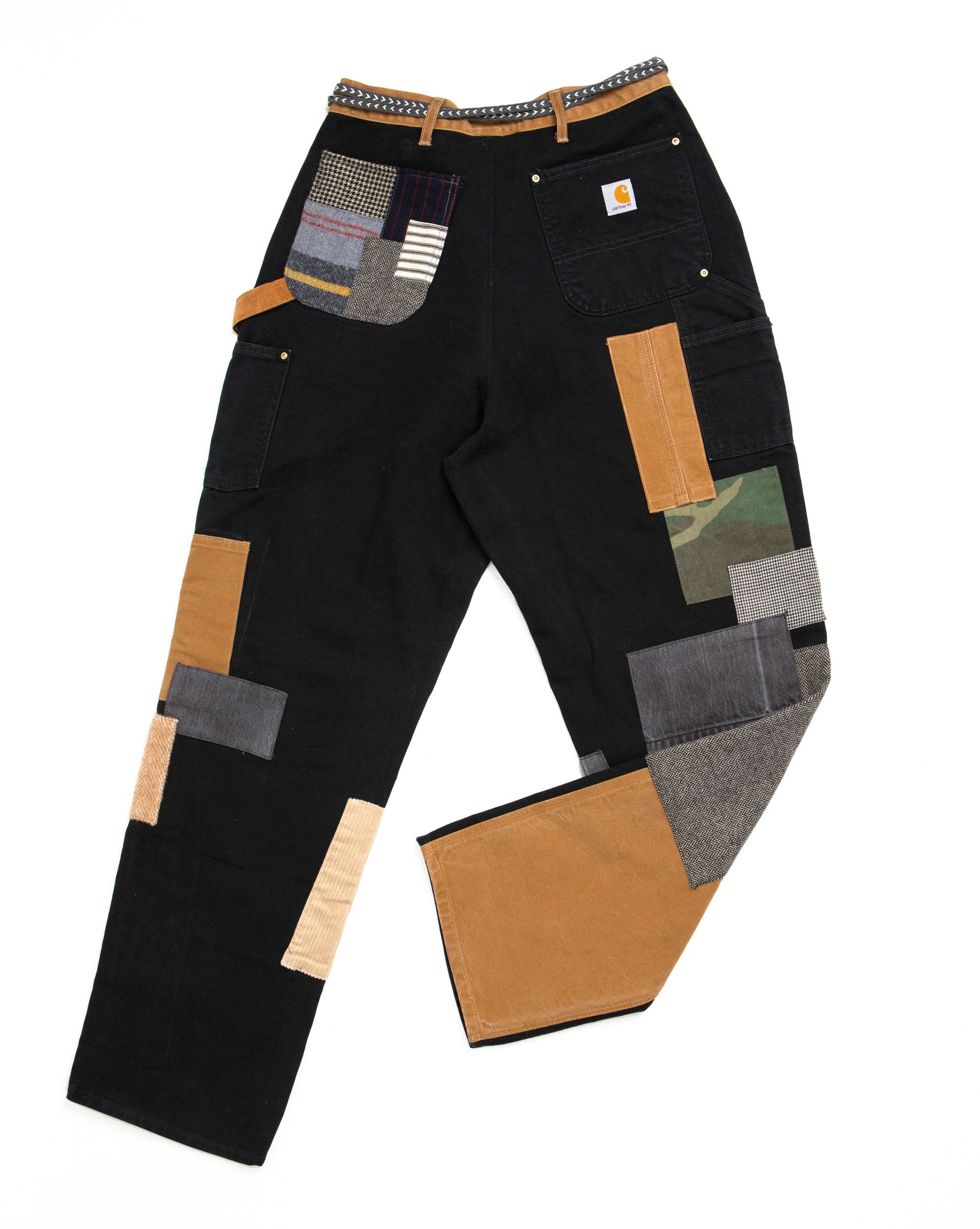 OVERNIGHT WORKER
•Part of our "Starving Artist" 2021 Capsule.

•This piece is composed of two pairs of worn in cotton duck work pants and reassembled to showcase a caramel toned front and faded black rest. Embellishments feature a handpicked array of patchwork detail sourced in our archive from past projects, vintage materials and deadstock fabrics. The inspiration stems from patterns and textures that played essential roles in past collections. Each pair is made to order with no two being exactly alike. Patch layouts will remain the same, however materials may slightly vary in certain cases. All fading and imperfections are to be expected as we feel they add to the comfort, character and texture of each pair. 
•This unique item is made to order in our New York City Studio.
•Loose Fit.
•Please allow 3-4 weeks for delivery after purchase.