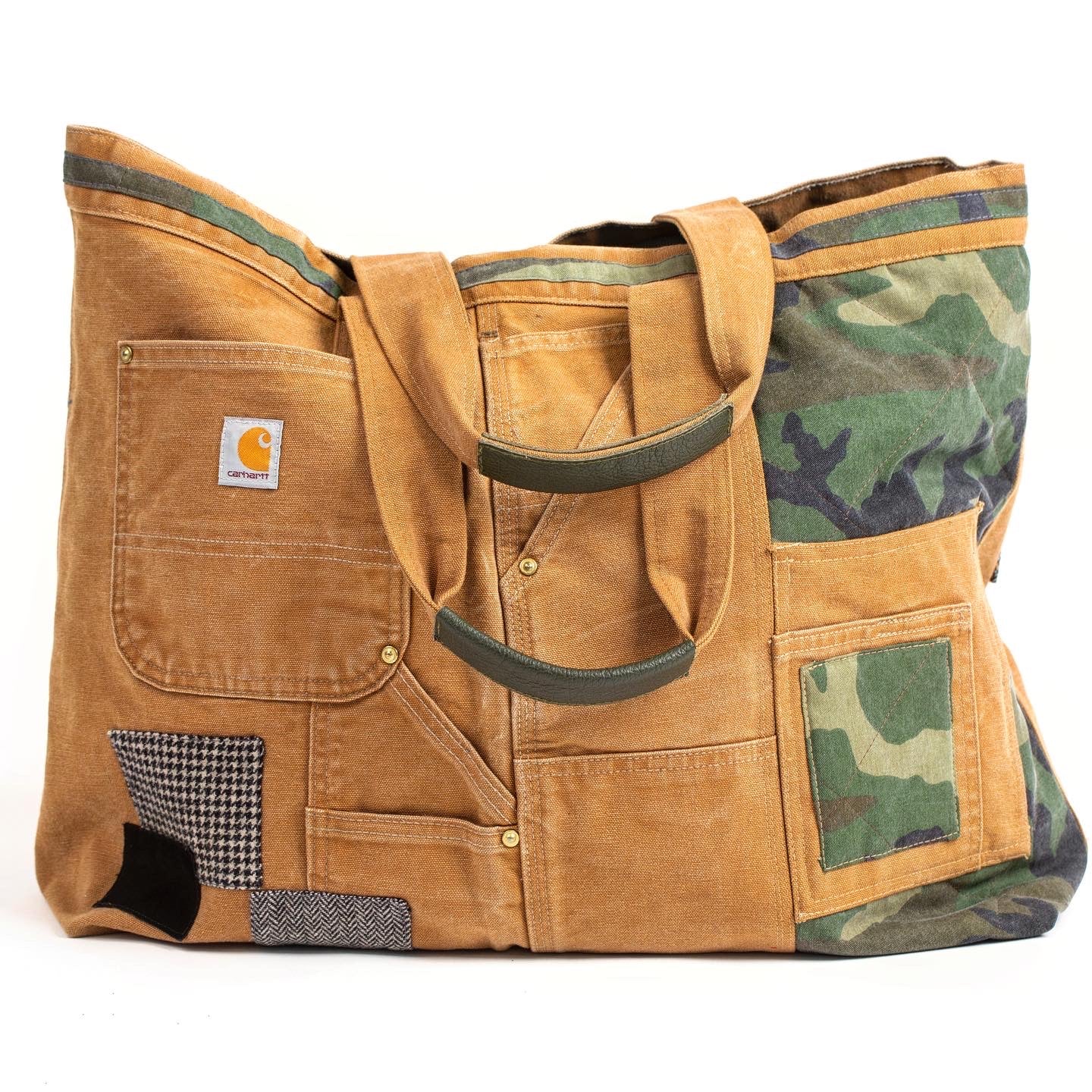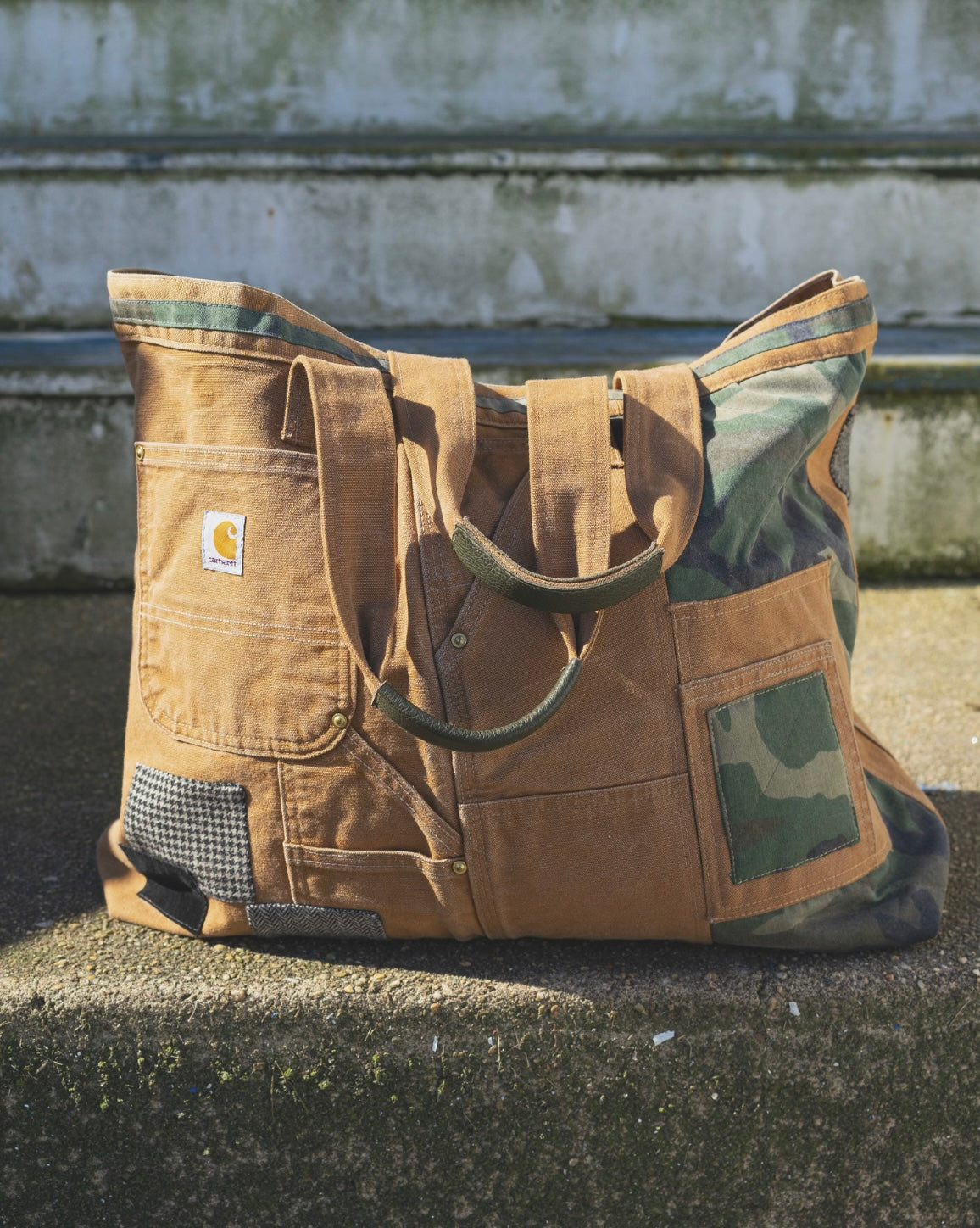 '95 DUFFLE
•Part of our "Starving Artist" 2021 Capsule.
•This is an upcyled piece piece composed of reworked factory seconds, vintage fabrics and leftover materials from past collections to develop a collage of textures. All treatments and construction performed in our New York Studio. Due to fabric limitations, no two bags are exactly alike. Wool patches may slightly vary in colorway while still remaining in sync with the overall them. All fading and slight wear is to be expected as we feel it offers character to the bag's overall aesthetic.
•Measures 22 in wide X 19 in depth 
•Duck and quilted cotton base exterior.
•Wool patchwork 
•Reinforced leather handles
•2 interior quilted camouflage pocket 
•Poly/Satin Lining
•All duffles are made to order in our New York City studio. 

•Please allow 2-3 weeks for delivery after purchase.